Borderless payments report 2021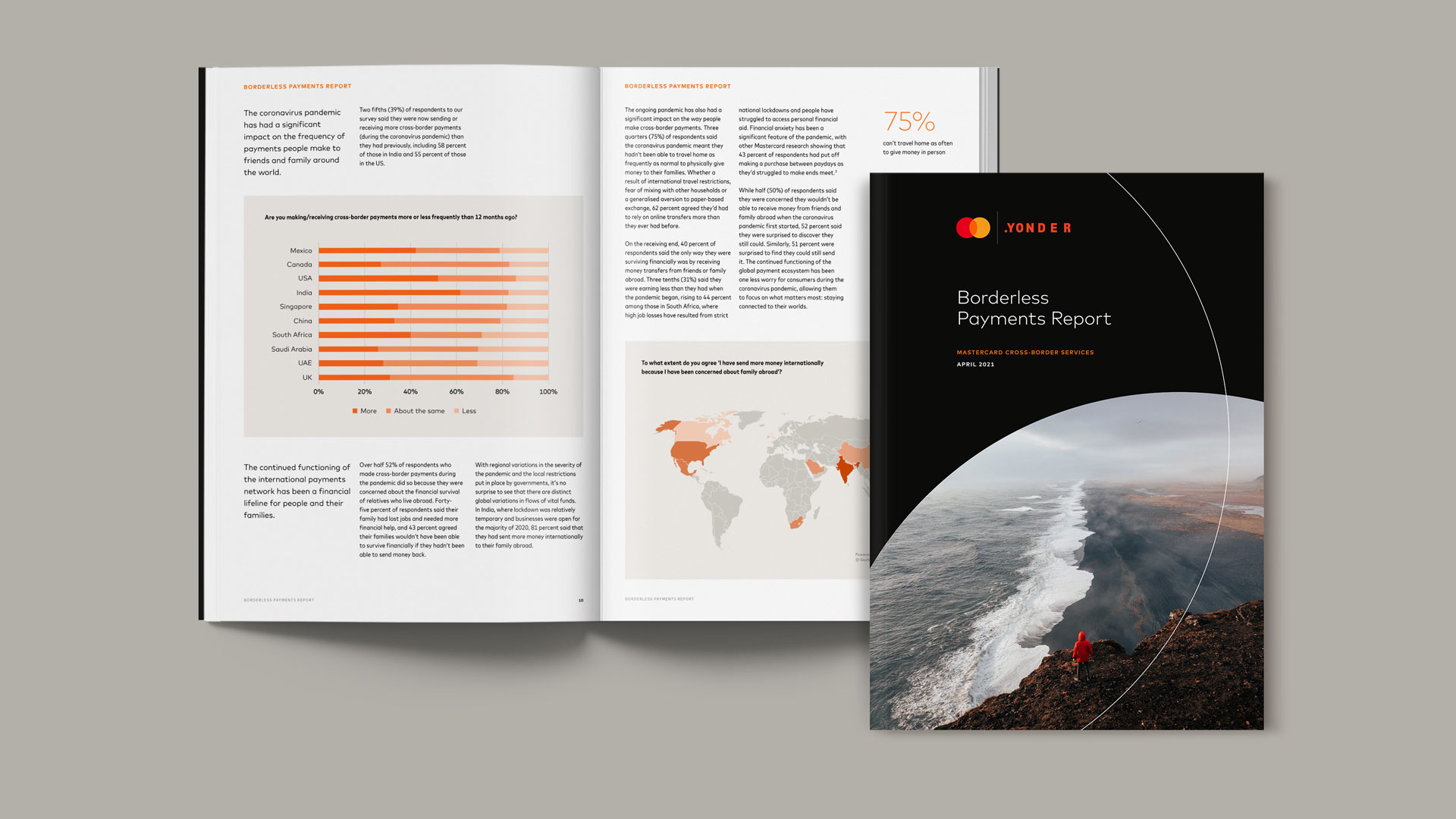 The continued functioning of the international payments network has been a lifeline to consumers and small businesses, helping them stay connected to their worlds. Our research in 10 countries reveals what drives their attitudes and behaviours when it comes to sending and receiving money across borders.
Read detailed analysis for cross-border financial service providers to meet evolving consumer and small business needs and expectations.