Enabling frictionless digital payments
Open banking report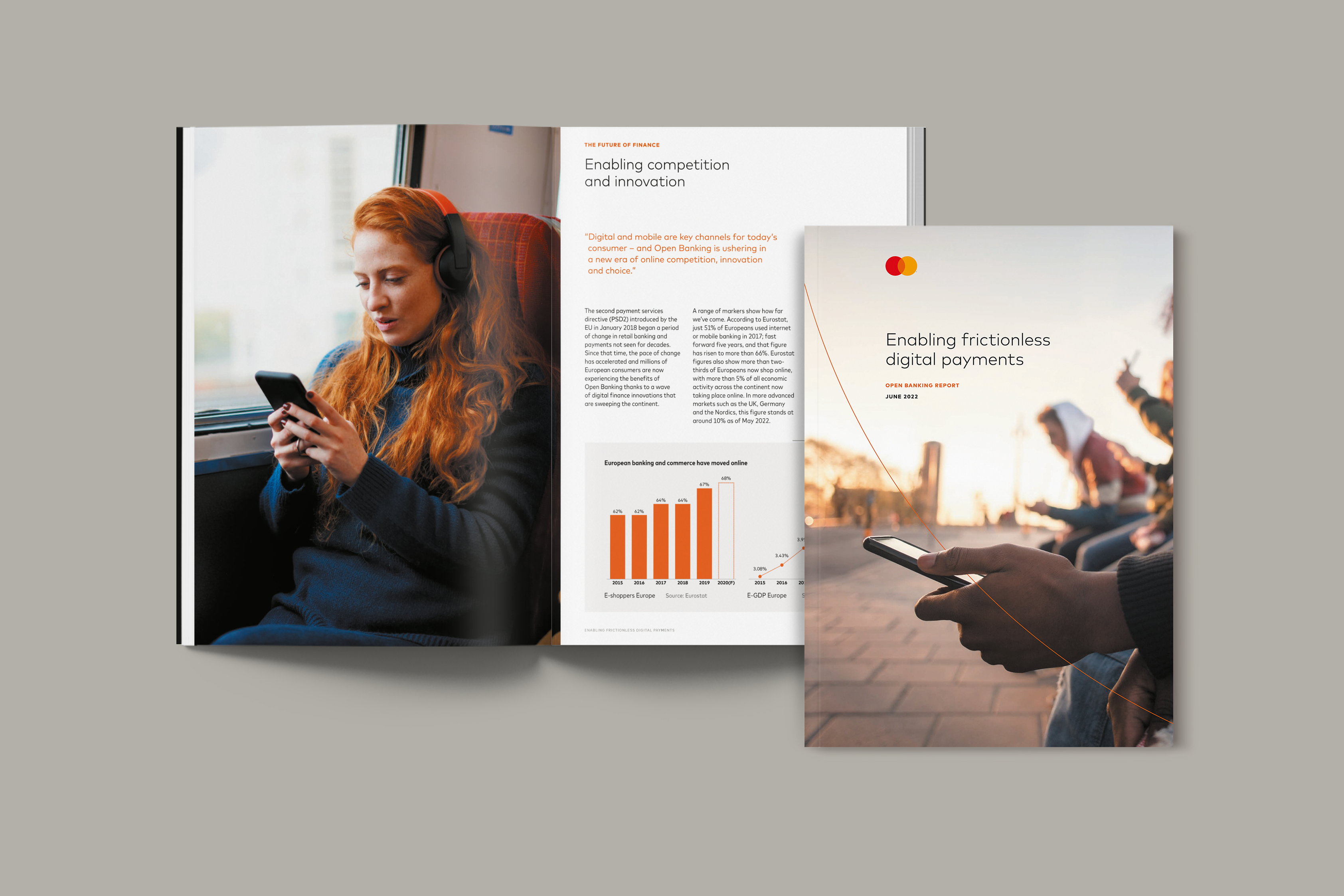 Introduced as part of the EU's second Payments Services Directive (PSD2) in 2018, Open Banking is now having a revolutionary effect on the way people pay, enabling banks, merchants and others to dramatically expand the payment options offered, while making payments more secure, faster and easier.
As implementations gather pace across Europe, Open Banking is democratizing financial services by placing consumers at the center of where and how their data is used to provide the services they need. Financial institutions, payment gateways and fintechs use this consumer permissioned data to provide more rapid and inclusive access to credit, personal financial management, digital wallets and payments services. Mastercard plays a central role in this ecosystem as a trusted intermediary and secure network.
This report focuses on the evolution of Open Banking across Europe as businesses need to keep pace with increasing customer expectations by providing an ever better user experience, optimising workflows and collaborating with fintechs to build new revenue streams.