white paper
Next-gen loan payments for the best customer experience
Helping credit unions and regional banks give their customers the speedy, convenient, and secure payment experience they expect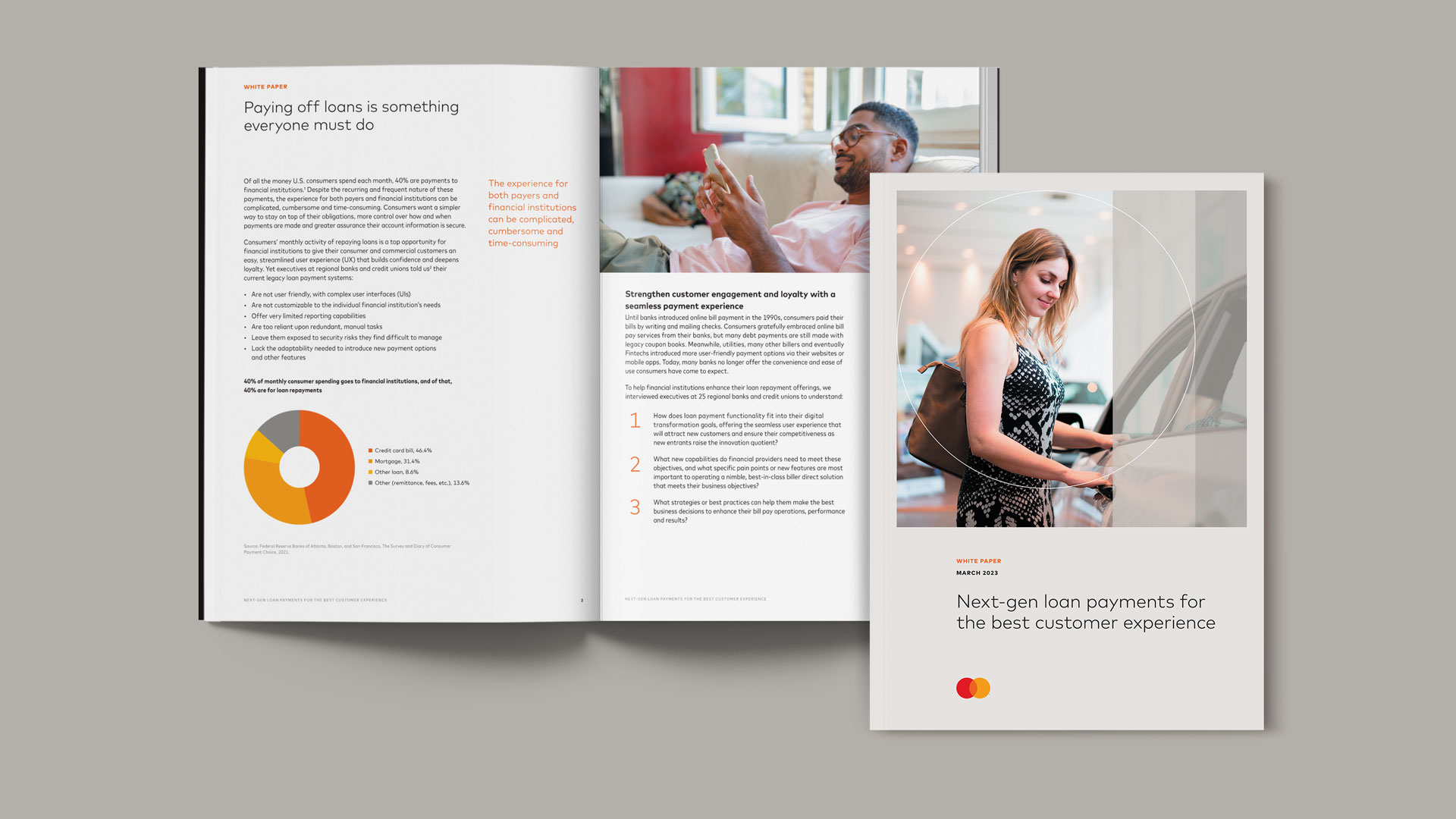 Paying off loans is a recurring activity for most Americans. However, despite the frequency of making loan repayments, the experience is often complicated, cumbersome, and time-consuming for both the payers and the financial institutions.
This white paper explores the major pain points that credit unions and regional banks experience with their current bill pay platforms and offers guidance on the features and functionality that their customers find most important.
By implementing a more seamless payment experience, credit unions and regional banks can strengthen customer engagement and loyalty, while also streamlining their own back-office operations.
Download the report to find out more.