Issue 3
The Different Times
News, perspectives and insights from Mastercard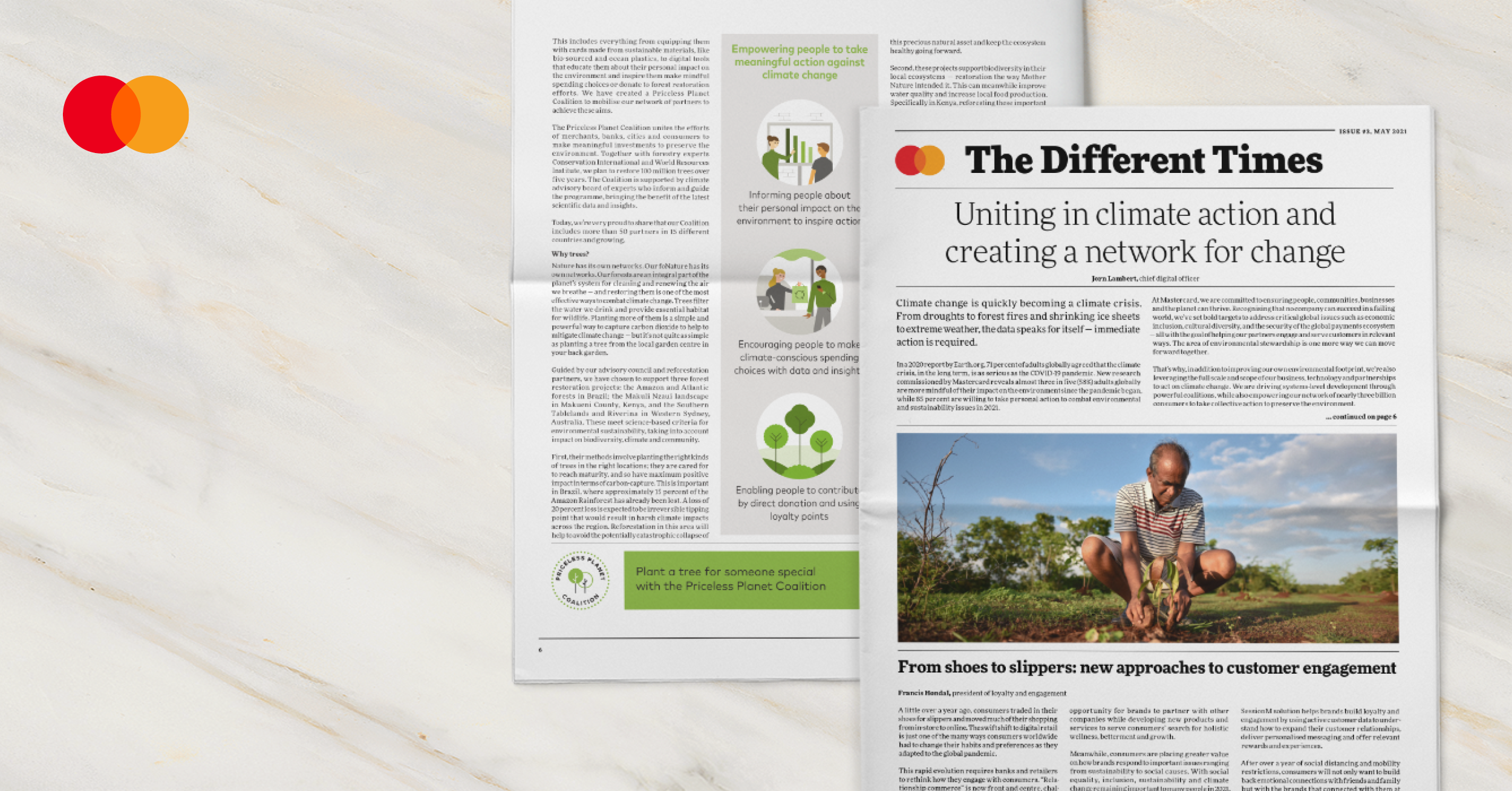 Over the last year it's become clear that the wellbeing of our people, our economy, and our planet are all interconnected. We need to ensure that our increasingly digital world is one that drives inclusion, not divides.
In the third issue of our digital newspaper, The Different Times, we explore how global economies and businesses can rebuild stronger together.
Learn how we're collaborating and empowering people to preserve our planet, gain insight into consumer's changing payment preferences, get advice from our Agony Aunt and test your knowledge with our payment crossword.
Missed any of our previous issues? Download issue one and issue two.