Positioning financial institutions at the centre of the bill pay experience
Improve customer engagement
Get additional touchpoints with retail banking customers. Get insights into payment behaviours to engage and cross-sell more effectively.
Achieve competitive differentiation
Enhance your product offering to give payers choice and flexibility when paying bills, and help your billing customers improve their billing processes.
Integrate quickly and easily
Connect your Pay.UK accredited payer application directly to our repository via API. Your billing customers can connect to our white-labelled biller application via API, GUI or SFTP.
Helping billers engage with payers more securely and effectively
Receive payments faster
Request to Pay enables payment via card or Faster Payments. Real-time payments mean billers can access funds faster.
Improve payments reconciliation
Request to Pay provides the data necessary to match and reconcile payments made via bank transfer to a customer's bank account.
Reduce arrears through secure dialogue
The digital communication channel enables a private conversation with customers arround arrears, which reduces associated costs.
Giving people more choice and flexibility when paying bills
Control outgoing payments
For each payment request, payers can choose how to respond: pay in full, pay in part, or request an extension, helping them align to their incoming payments.
View bills in one place
Request to Pay provides increased visibility, insights and analytics to help payers manage their finances more effectively.
Save time and communicate
Resolve bill queries, arrange payment plans or discuss arrears directly and privately with your billers via Request to Pay chat.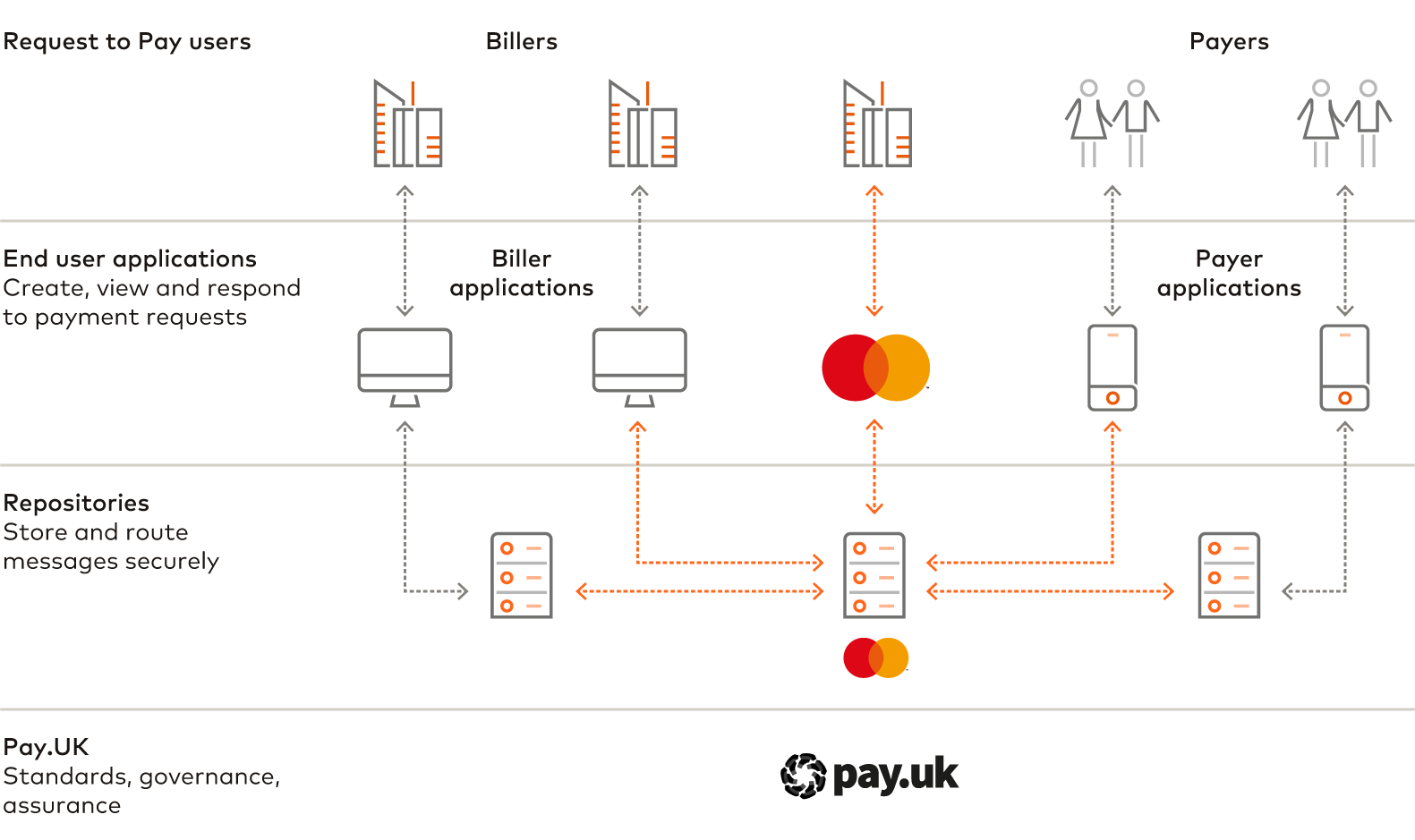 Find out more about our Request to Pay solutions