Inclusive economies
Request to pay: giving people flexibility and control
September 9, 2021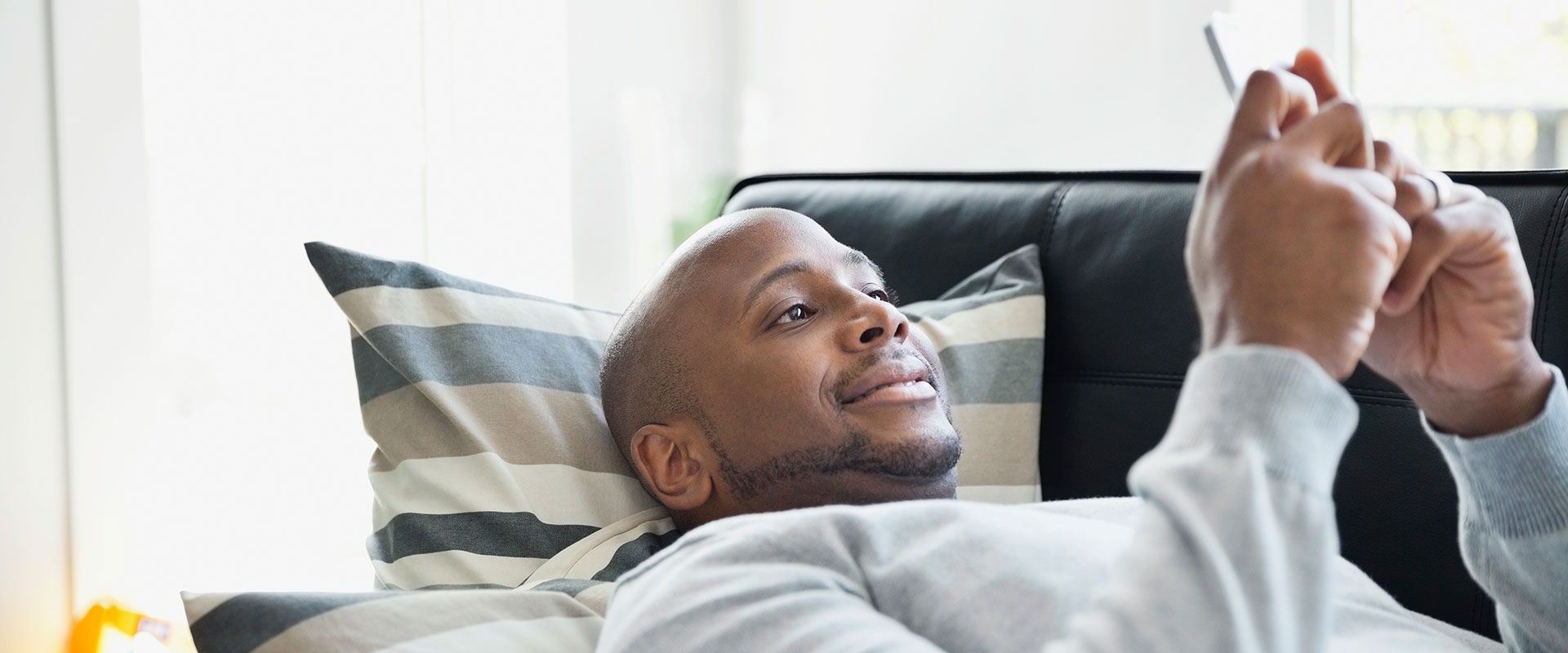 In 2019, Pay.UK, the UK's leading retail payments authority, introduced plans to develop Request to Pay, a secure messaging service that allows enrolled participants to bill for goods, services, or charitable donations via a digital channel. It's designed to complement existing bill payment methods, such as Direct Debit, and is payment agnostic, meaning funds can be sent via Faster Payments, Bacs or from a card, or as a payment initiation request via open banking.
In April 2021, Mastercard became the first provider in the UK to offer an end user application service within Pay.UK's Request to Pay framework, recognising the need for consumers to have greater choice and flexibility when it comes to making and receiving payments.
Mastercard's Request to Pay solution enables financial institutions and other processors and billers to participate in Pay.UK's Request to Pay service. It gives payers improved flexibility and control over their outgoings and gives billers greater predictability over incoming payments. The digital request allows payers to authorise the payment without having to enter the value or recipient's account information, saving them time, hassle, and reducing their risk of error.
Providing people with flexibility and control over their outgoings
Request to Pay-based solutions provide people with greater choice, convenience, and improved visibility of their finances. With Mastercard's Request to Pay solution, payers receive all their payment requests in one place, typically via their financial service provider's app. For each payment request, they can choose to pay now or later, in full or in part, or decline the payment in context of their various account balances; they can also pay by card. The ability to reduce a bill as income is received helps with budgeting and being able to discuss options with billers before arrears mount up is valuable as arrears are costly to both the biller and payer.
This makes Request to Pay a preferred alternative to the UK's existing bill payment solutions, such as Direct Debit, for those that receive an irregular income. This includes gig workers and people that work on zero-hour contracts, for example, and who need more flexibility over their outgoings on a month-to-month basis. New research from Mastercard (to be published soon) shows that people with regular incomes pay 85% of their bills monthly, but only 64% of gig workers pay their bills that frequently. Instead, these customers are likely to make ad-hoc payments via bank transfer, using a card, or in cash, which requires a great deal of personal organisation. It can be inconvenient, time consuming and prone to error.
What's more, people with irregular or lower incomes can find themselves with insufficient funds to cover their monthly bill payments if their incomes are interrupted, such as due to illness, or if they have an unexpected expense. As a result, they can fall into arrears. Subsequent penalties or fines exacerbate the situation, and as these people often also find it difficult to access affordable credit, they are doubly disadvantaged.
We're delighted to be working with the UK payments industry to help overcome these disadvantages and provide people, businesses and organisations with another safe, simple, secure and accessible way to pay and get paid.  
Download our product paper to learn more
We recognise the need for improved control and flexibility everywhere around the world; we are also aware that there are different implementations of request to pay-based services and schemes. For example, the European Payments Council (EPC), which manages the SEPA payment schemes that cover most of the euro credit transfers and direct debits in Europe, has developed a Request-to-Pay Scheme rulebook, which is expected to be published in November 2020 following public consultation.
Mastercard Bill Pay is a globally-available bill presentment and payment solution that allows people to view, manage and pay bills — typically via their financial service provider's banking app. It complies with the EPC's Request-to-Pay Scheme rulebook, and it's currently in pilot with US banks and credit unions via The Clearing House's RTP® network.
Bill Pay forges the missing link between bill presentment and payment. Approved billers can submit an electronic payment request and bill information via a biller application, and can communicate directly with their customers. It reduces the cost of mailing paper bills and processing cash and cheques, offers better visibility of payment status, helps them reconcile payments to customer accounts, and lowers customer support costs.  
Learn more about Mastercard Bill Pay
Another Mastercard solution that leverages request to pay functionality is Pay by Account, a way for people to pay securely and conveniently directly from their bank account or digital wallet for goods bought in-store and online. It's currently live in the UK as Pay by Bank App and available via people's existing banking apps.
Request to Pay-based solutions offer people greater control and flexibility over their outgoings, while allowing billers to improve their customer experience and billing efficiencies. Financial institutions can serve both segments more effectively, and innovate on top of the solution to grow their revenues — while providing better experiences and promoting financial wellness for everyone.
This article was updated in September 2021 with latest information