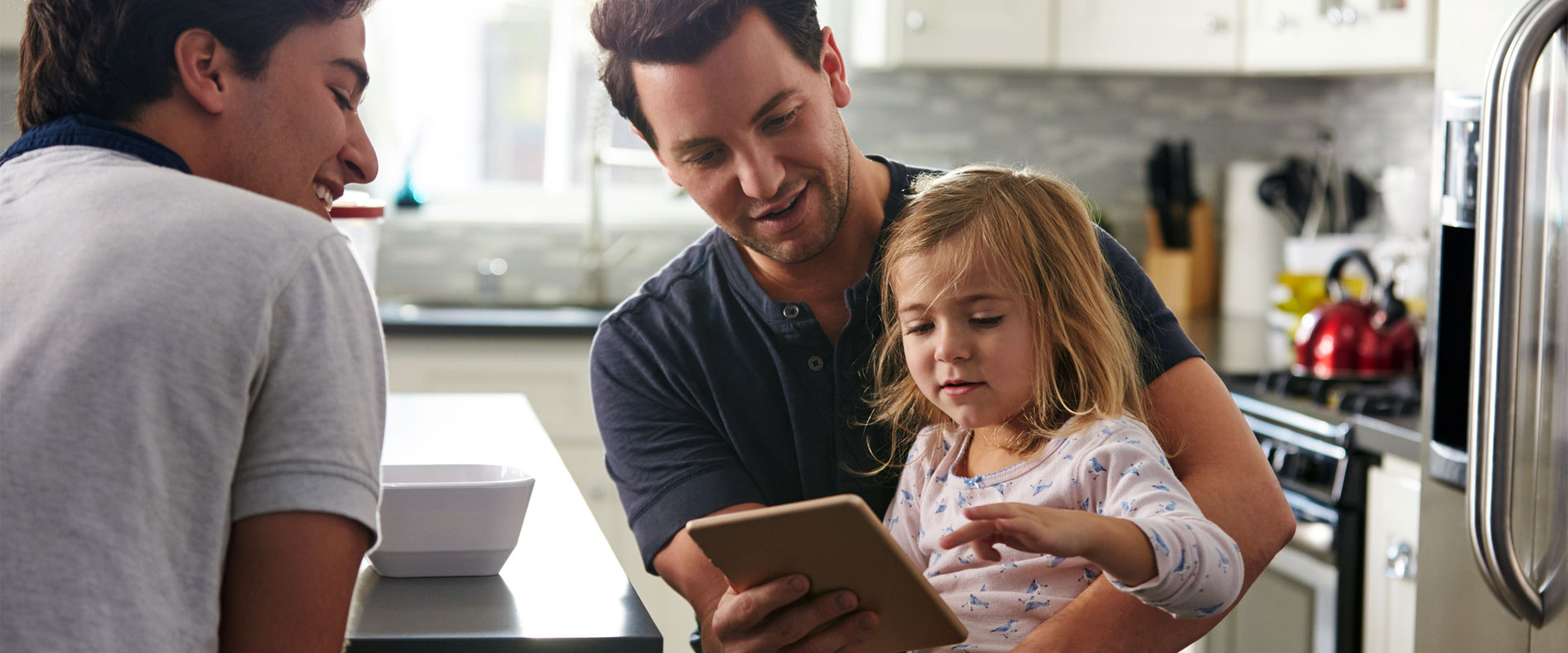 Perspectives on UK, Ireland and Nordic payments
May 1, 2020 | By Mark Barnett
When I joined Mastercard in 2003, I could hardly have imagined the payments landscape would evolve as it has to now. For the past few years, as divisional president for the UK, Ireland, Nordics and Baltics, I've marvelled at the rate of innovation in both card- and account-based payments.
I now transition to a new role as President for Europe. I am delighted to be taking the lead of such a dynamic and diverse region in which the UK, Ireland and Nordics have long been at the forefront.
Fast, simple ways to pay
The UK, Ireland and Nordics are among the most developed markets in the world as far as digital payments are concerned. Each has its own real-time account-based payment infrastructure, and high acceptance and usage of card payments.
Card payments offer people safety, security and convenience — whether they pay using Chip & PIN or contactless. Over the past weeks, Mastercard has enabled the increase in contactless payment limits across Europe — a move that has now been implemented by 29 countries and could ultimately improve shopping experiences for people across the region in the long-term. According to latest figures, 75 percent of all Mastercard transactions across Europe are now contactless.
The Nordics also boast incredibly high adoption of and affection for peer payment apps: Sweden has Swish; in Norway they have Vipps. MobilePay, a retail and peer payment app in Denmark and Finland was recently declared the most "indispensable" app on Danish people's smartphones, beating Facebook and Google Maps to the top spot.
Vocalink, a Mastercard company, operates a similar solution in the UK in partnership with Pay.UK known as Paym. It's available to Barclays retail banking customers as PingIt, and fourteen other high street banks have integrated Paym as a solution to 'pay a contact' with their banking apps.  
What makes these solutions so popular is the fact that they're both universal and simple to use. They allow people to send money to one another between accounts at different banks using just the recipient's mobile number, providing a fast, simple and therefore viable alternative to cash.
Championing the new kids on the block
In recent years, the UK has seen an exponential rise in fintechs and challenger banks. These agile, innovative businesses have dramatically changed the financial services landscape and raised people and businesses' expectations in terms of user experience and international payments.
Seven years ago, we set up a group dedicated to supporting fintechs. The UK was showing signs of taking a global lead, with the flow of investment and number of start-ups wanting to bring new solutions to market, we knew we must support them. It's meant changing our ways of working, speeding up our processes and reorganising ourselves to meet their global aspirations.
With the likes of Curve, Monzo, Revolut and Starling, we've supported and championed them since their infancy, so it's perhaps no surprise that the overwhelming majority of UK fintechs in payments partner with Mastercard. The Nordic market is also a hive of fintech activity, though the proportion of people that hold an account with a challenger bank in the UK is significantly higher: According to our UK state of pay research, 13 percent of new accounts opened between January and June 2019 were with digital only banks.
Will traditional banks be able to emulate the excellent customer experience that fintechs are able to produce? And will there be a consolidation of the market as traditional banks look to acquire these fintechs? I won't make any predictions, but these new kids on the block are certainly driving a disruptive, dynamic and competitive landscape in the UK and Nordics and Baltics.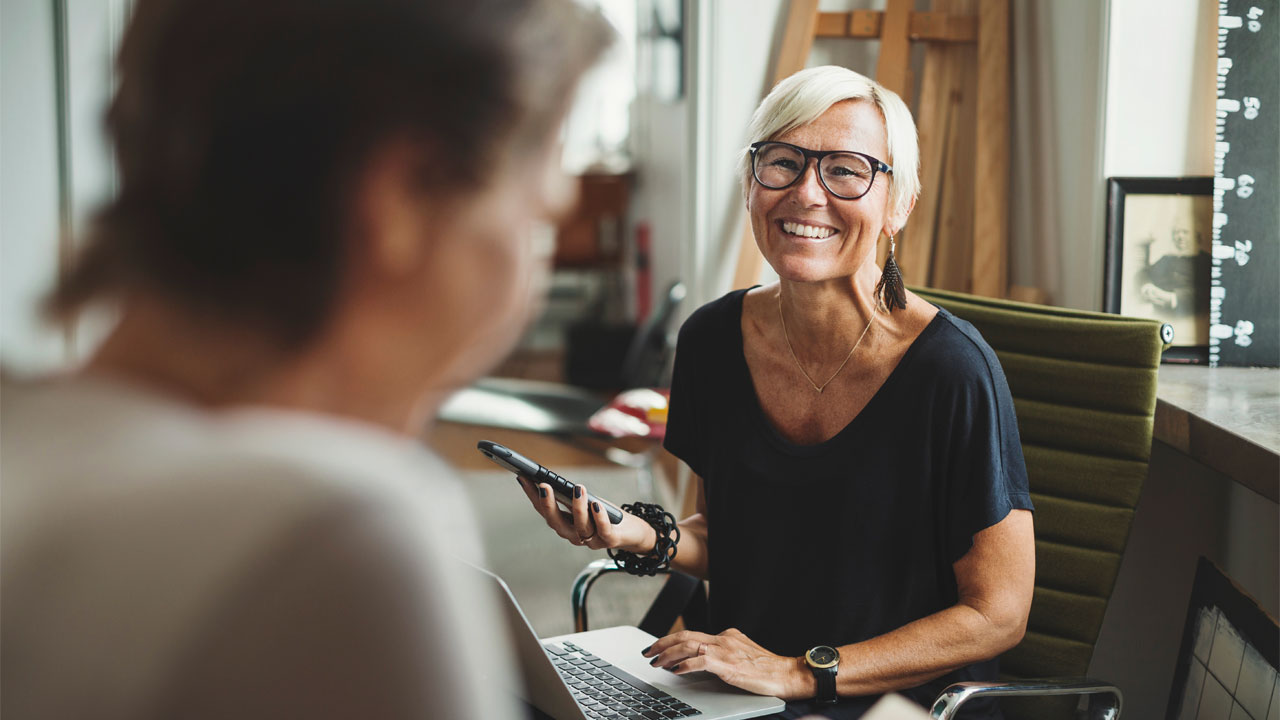 Enabling inclusive economies
I recently joined the UK Government's Inclusive Economy Partnership, whose aim is to help all communities and everyone within them feel they belong to and can participate in the UK economy. The partnership brings together business, civil society and government to address the UK's toughest social challenges.
These include financial inclusion and capability; mental health; and transition into work. My role as a board member is to help agree the strategy to enable a more inclusive society. What makes me passionate about the Inclusive Economy Partnerships is that it's not just a policy group — it's focused on practical solutions that make a difference to people's lives. Take for example the leading work our customer and fellow board member Nationwide is doing with Open Banking for Good – investing time and resource to create and scale solutions with the aim of improving financial capability.
Already, the partnership has enabled over 50 thousand people to access fairer financial services, provided grant funding for social innovators, and has formed over 100 new partnerships. I am proud to see this good work is continuing through these times of uncertainty, refocusing on the new and exacerbated challenges created by COVID-19. Its approach mirrors the public-private collaboration Mastercard champions to tackle financial inclusion across the globe.
One of the many ways Mastercard supports an inclusive economy is by enabling local authority and government disbursement of benefits to vulnerable people. Mastercard Prepaid cards are used by over 180 local authorities across the UK to distribute Universal Credit payments as a safer and more convenient alternative to cash and cheques. I note especially the example of Brent Council, which in 2016 became the first UK council to go completely cashless.
Financial inclusion goes hand in hand with digital inclusion: Having access to and knowing how to use digital tools is now more relevant than it's ever been to partake fully in society.
Having access to and knowing how to use digital tools is now more relevant than it's ever been to partake fully in society.
Last year, Mastercard partnered with Swedish banks on a digital inclusion initiative. We travelled around the country to help engage people with digital technologies, focusing on digital payments. We're now looking to build a similar programme in the UK, which all the more important in the current environment as people are ever more reliant on digital solutions to access and pay for the necessities of food or medicine. Of course, cash will continue as an essential means of inclusion for many people. If people want to use cash, they should be able to, but we should prove as far as we can that electronic payments are safe, simple and convenient to use.
Supporting the growth of open banking
It's early in the journey, but open banking is already reshaping the financial services landscape in the UK and increasingly in the Nordics. Mandated by European PSD2 regulation and accelerated by the UK's own domestic banking initiative, we're tracking lots of activity among third-party providers in the account information services space, though less among providers of payment initiation services. The ability to integrate account-based payments with people's digital experiences, however, offers great potential to make sending money to friends and family, or buying things online more efficient and convenient. 
We're very positive about the potential of open banking-enabled solutions to benefit people and businesses across society, but there are technical challenges the industry is only starting to realise and solve for. First, most financial institutions' application programming interfaces (APIs) are different — how does a third-party provider connect? Second, how does a financial institution know a third-party provider is properly licensed and regulated? And what happens if something goes wrong? It's necessary to provide solutions for these three problems in order to create a viable open banking ecosystem.
Over the last 50 years Mastercard has built a network that connects over 2 billion consumers with about 50 million merchants via acquirers and issuing banks. In a similar way, we're connecting participants in the open banking ecosystem with Open Banking Connect. Then consider the rules that govern our card franchise — anti-money laundering, know your customer and so on — we've created an analogous solution with real-time fraud prevention in Open Banking Protect. And our Open Banking Resolve solution provides a framework and process for customer enquiries that's equivalent to our solutions for card chargebacks and disputes.
We do it for cards; now we're doing it with Mastercard Open Banking Solutions™. Next, we invite our banking partners and the industry to collaborate to create a best in class user experience — how can we secure people and businesses' trust in open banking, and what exactly will it look like at online checkout?
I'm excited by the opportunity we have to enable a digital economy that works for everyone.
Widening access to digital payments
Mastercard was recently selected by the P27 group to provide the world's-first regional multi-currency platform to enable real-time and batch payments across the Nordic region. By consolidating five clearing and settlement systems into one, it will bring scale and efficiency to the Nordic payment system and provide a platform for further innovation in payments. 
Our hub in the Nordics serves as the anchor for our regional managed service for Europe. Beyond the 27 million people in Sweden, Norway, Denmark and Finland, it will democratise access to real-time payments for financial institutions, people, businesses and governments across the continent.
We're blazing a trail in the UK, Ireland, Nordics and Baltics. Now, as I take on the mantle of responsibility for Europe, I'm excited by the opportunity we have to enable a digital economy that works for everyone. We have a huge runway ahead of us to grow usage of digital payments across card and account-based solutions, and facilitate people's lives in a world beyond cash.