Innovation
PromptPay: Transforming Thailand to a digital economy
January 1, 2020 | By Storylab
This month marks three years since we launched PromptPay, a real-time payment infrastructure and mobile payment application to help transform Thailand toward a digital economy. To celebrate the occasion, we welcomed Ian Gausden, Executive Vice President for Specialist Sales at Mastercard, to our podcast studio.
Listen to Ian and journalist Libby Potter as they consider the impact of PromptPay, the benefits it has brought to Thai people, businesses, banks and government, and the bright prospect of future innovation.
PromptPay is part of a Thai government-led payments modernisation programme to support financial inclusion and the roll-out of electronic payments. It's operated by National ITMX Ltd, a national payments service provider in Thailand, which engaged Vocalink to deliver the solution in 2015.
"I think it's the future for payments across the world."
Since 2017, PromptPay has enabled a steady stream of innovation, including payment by corporate ID proxy, QR retail payments and request-to-pay functionality.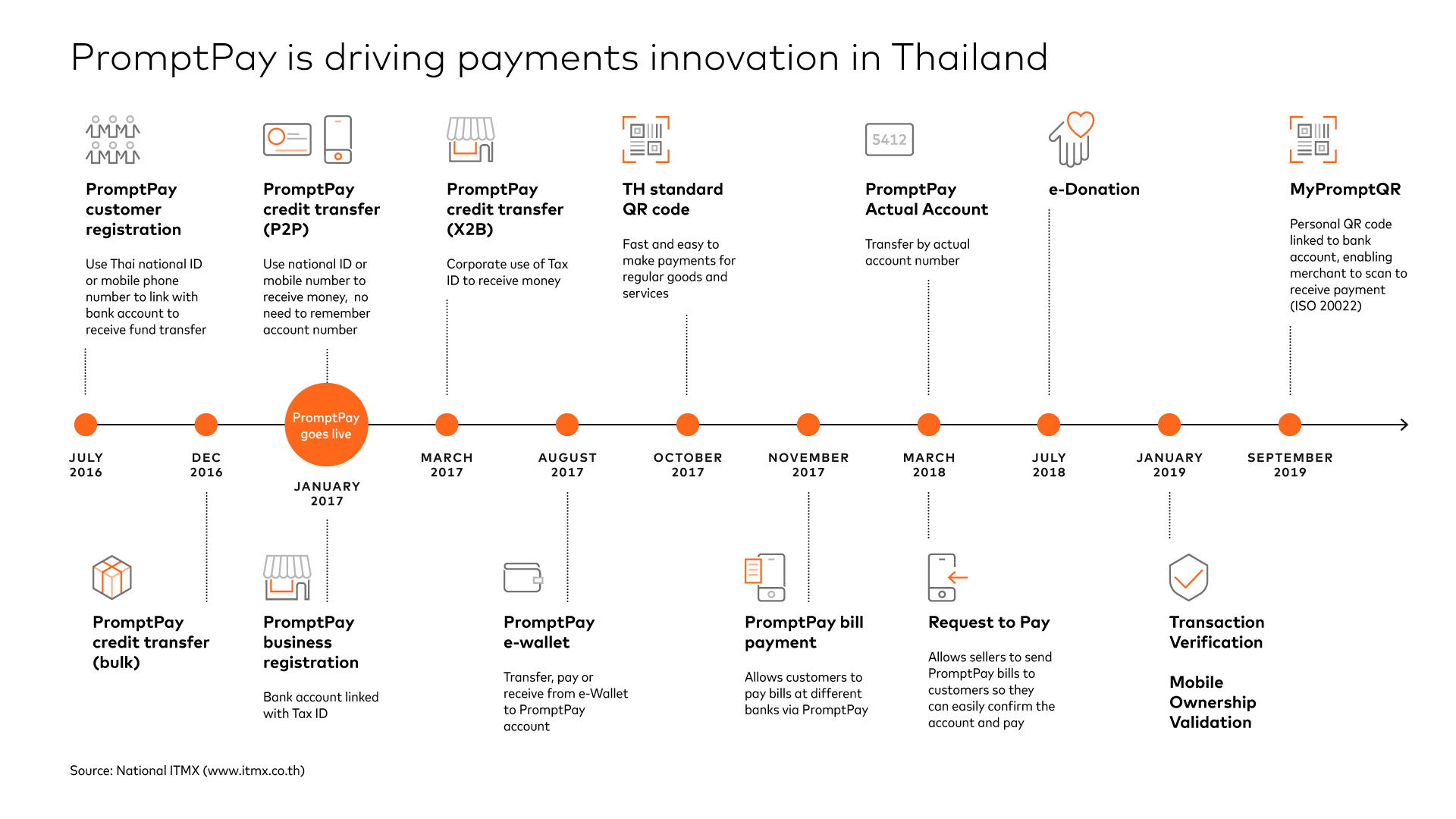 As of June 2019, PromptPay registrations total 49 million, and the system processes an average of 4.5 million transactions a day. The Bank of Thailand reports that it has significantly contributed to the 83 percent volume growth in digital payment transactions since 2016.
Read the case study