INSIGHT SERIES
Picking up the pace: A focus on real time
Part 3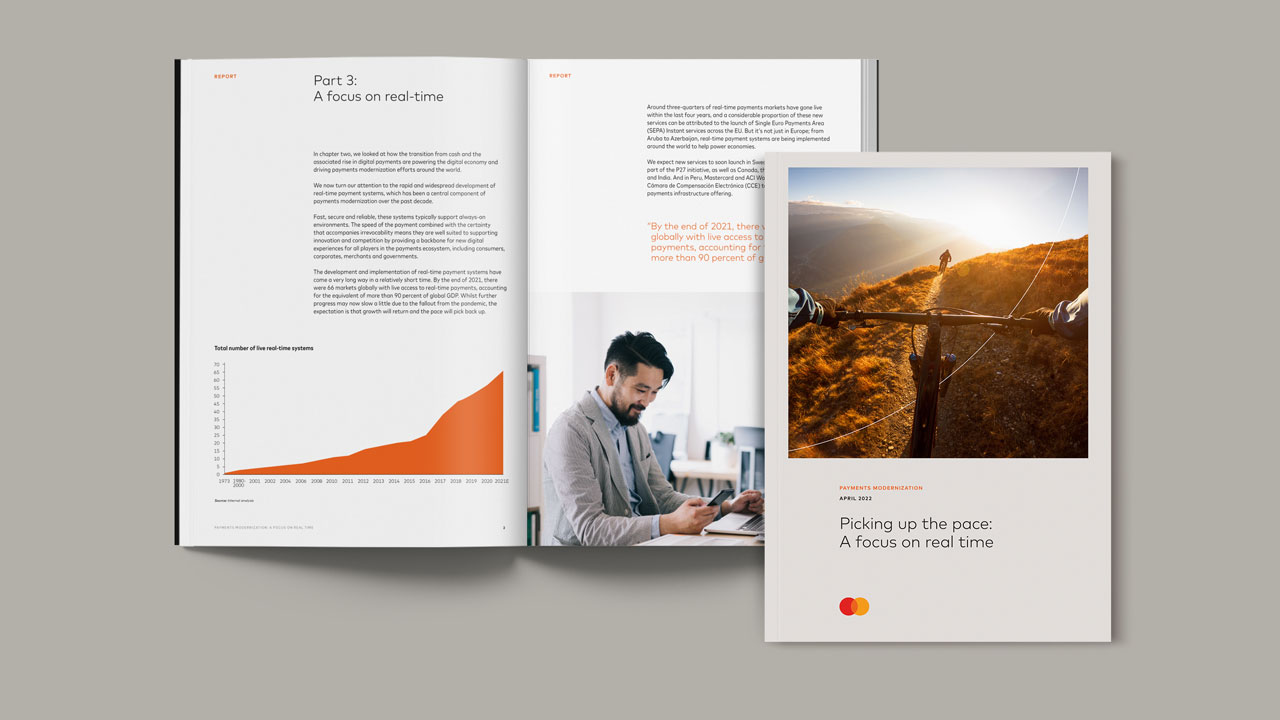 In this third chapter in our series of mar

ket intelligence insights, w
e turn our attention to the rapid and widespread development of
real-time payment systems, which has been a central component of
payments modernization over the past decade.
Fast, secure and reliable, these systems typically support always-on
environments. The speed of the payment combined with the certainty
that accompanies irrevocability means they are well suited to supporting
innovation and competition by providing a backbone for new digital
experiences for all players in the payments ecosystem, including consumers,
corporates, merchants and governments.