SUCCESS STORY
60 years of Bankgirot: Pioneering payment innovation
May 1, 2020
For 60 years, Sweden's clearing house Bankgirot has provided a platform for payment innovation. In 2008, it chose to outsource its payment processing to Vocalink, a Mastercard company.* We celebrate some of its ground-breaking achievements, and look forward to the next chapter in the Bankgirot story.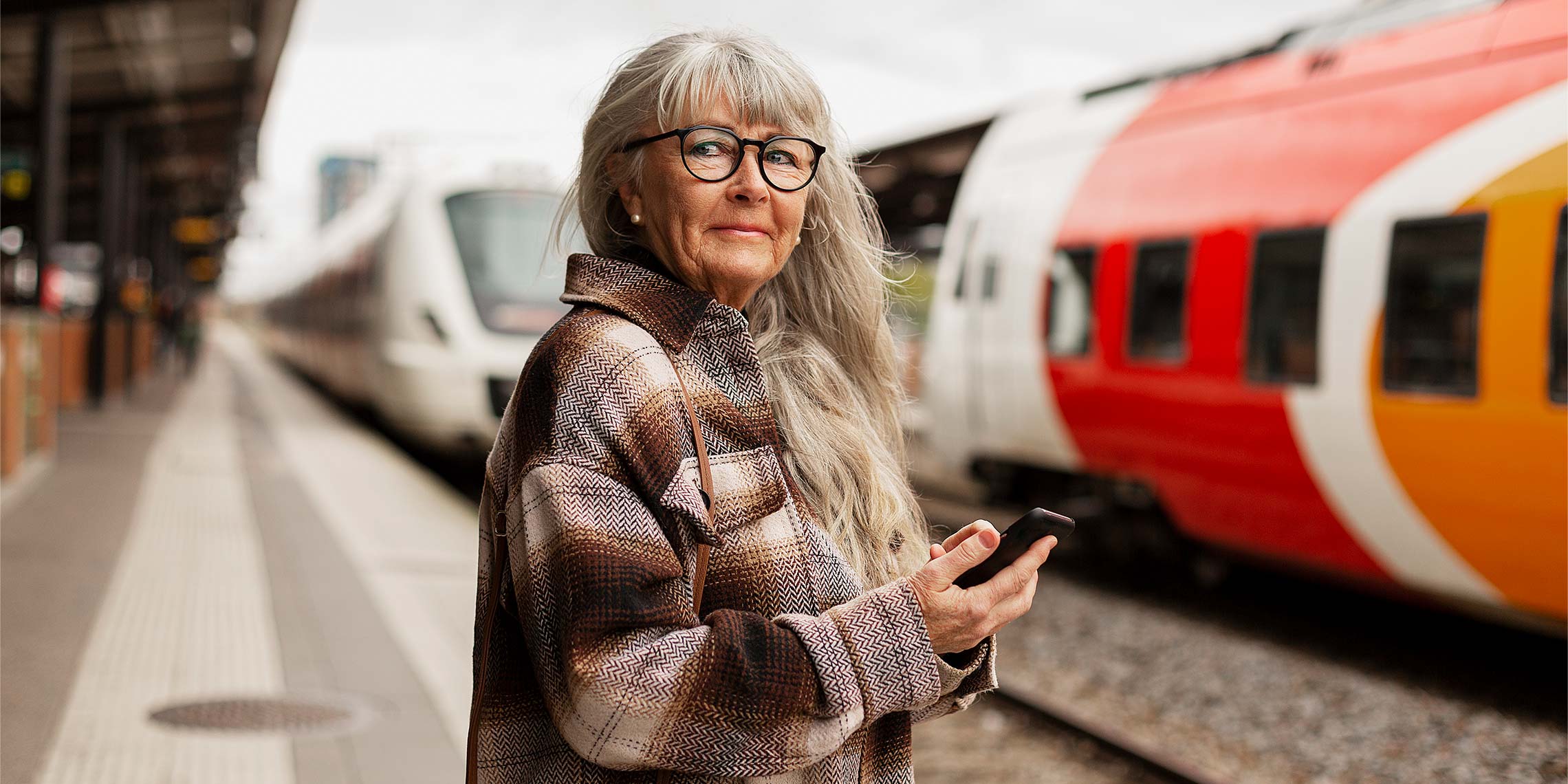 Mention Bankgirot in polite conversation among the coffee shops of Stockholm or Malmö, and I suspect the most common response you would receive is that it produces invoices. For most Swedes, their principal interaction with Bankgirot is when they receive a bill through the door or via their Internet bank (as most bills in Sweden contain the Bankgirot logo). Dig a little deeper and you'll find a company that not only has had a profound and lasting effect on the Swedish economy, but daily impacts the lives of everyone living in the country. Equivalent to roughly two and a half times the country's GDP flows through Bankgirot's payment systems each year, while the company provides the backbone for numerous popular services in Sweden, including Autogiro (direct debits) and Swish (mobile payments).

Bankgirot has been a fixture behind the scenes keeping the Swedish economy turning for more than six decades. However, it may come as a surprise that its founding in 1959 by a consortium of 14 of Sweden's largest banks (now consolidated down to six banks) was a bold and highly controversial move at the time. Prior to its establishment, all payments were controlled by the state-owned Postgirot. For many in the government, the establishment of Bankgirot ran contrary to the economic project they were pursuing — the historical compromise between a social democratic ruled state and a privately-owned industrial sector — which became popularised around the world as the 'Swedish Model'.[1] In particular, the move was heavily criticised by the then Minister of Finance, Gunnar Sträng, who was a giant of Swedish politics and the ruling Social Democratic Party. Known for his economic prudence, he would become the longest serving Minister of Finance in Sweden's history spanning a 20-year period until 1976. For Gunnar, the state was the natural home to manage the payments system and to ensure economic stability.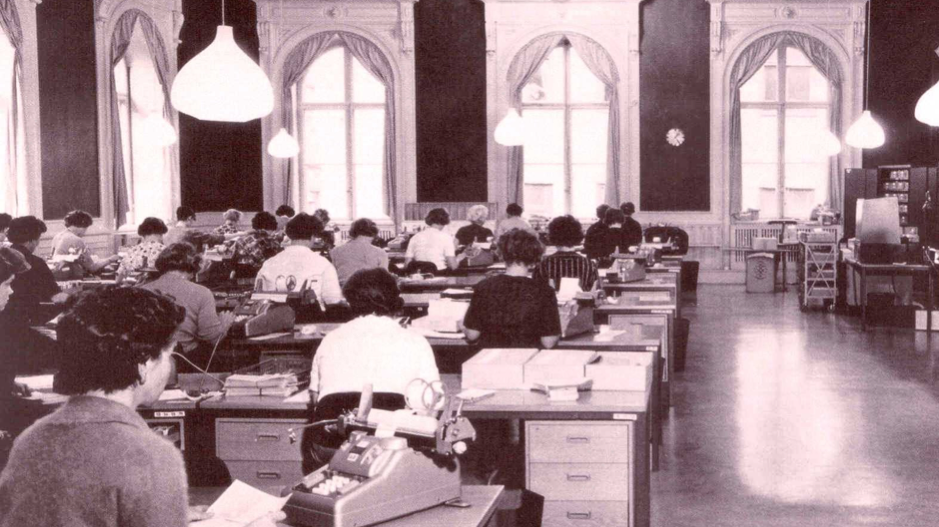 Bankgirot's owner banks acutely understood the importance of security and stability to their mission (this has been the central foundation throughout Bankgirot's 60-year history), but their aim went further. They wanted to create an open and more efficient payments system that could reduce costs and create economies of scale through a single centralised clearing house.[2] The post-war economic boom was particularly buoyant in Sweden and, alongside the many social benefits of the 'Swedish Model', rising disposable incomes and spending increased the demand for improved banking services and money management. The establishment of Bankgirot positioned the banking sector to meet these demands.

The collective centralisation of payments by Bankgirot also made economic sense by enabling banks to pool resources and jointly invest in innovation. According to Annica Strahner, chief communications officer: "Right from the beginning we were the early adopters of new technology. Our first computer was installed in 1965 – just a year after IBM introduced the first electronic computer system to the market.[3]"
"Right from the beginning we were the early adopters of new technology."
In the early days, all bills were paper-based and Bankgirot staff had to handle and process them manually. The first computer meant they could streamline this process by introducing paper scanning. Arguably the most important innovation in Bankgirot's history came in 1967 and 1969 with the launch of Autogiro for businesses and consumers respectively. This was the country's first automated payment service. A measure of its success is that the direct debit service is still thriving today, growing at a compound annual growth rate (CAGR) of 10 percent over the past 25 years. 
Automation was important as not only did it lower costs by reducing the level of manual participation in the processing of payments, it also significantly reduced the time taken per transaction. It effectively enabled banks to scale payments to mass consumer and business usage, and put the foundations in place for a variety of new payment use cases, such as bills and salary payments.

Of course, it is important to remember while this automation significantly improved the speed and scale in which payments could be processed, it was nowhere near the efficient machine it is today. There were still significant manual processes involved in the delivery of payment files and reporting. A key milestone occurred in 1975 when it became possible to transmit payment data to and from Bankgirot across the telecoms network.
Pioneering proxy-enabled payment solutions
A recent global trend, particularly in the last decade, has been the use of proxies to stand in for and mask a company or a person's bank account details. This may come from a security imperative, such as the use of tokenisation, or to simplify the payment experience by enabling you to pay someone using a person's mobile phone number or email. Bankgirot, however, was decades ahead of this trend. In fact, right from its earliest beginnings, business wishing to use Bankgirot were issued with a separate number that linked to their bank account. According to Martina Svenfelt, Head of Clearing, Interbank and Automated Solutions, who has been with the company for 23 years:
"It is a key reason why we have so many transactions in the Bankgirot system – the alias makes it easy to ensure we always have a perfect match between payee and payer providing certainty and security. The other advantage is it doesn't matter if the company you need to pay has switched bank or changed their name –  the Bankgirot number follows you."
Over time, Bankgirot has continued to improve the efficiency and capacity of Sweden's payments market, developing and innovating new services along the way. Importantly, it has embraced the latest technology throughout its history to support and enable the Swedish banking community to stay at the forefront of changing trends. It's innovations have impacted beyond payments to play a broader role in the digitalisation of Sweden.

Adventures in cyberspace
Sweden is widely regarded as one of the most digital nations on earth and a recognised early adopter of many key technologies, such as mobile phones, internet and online banking.  According to the 2019 Digital Economy and Society Index (DESI) – which measures multiple elements including digital skills, infrastructure, usage, and research and development – Sweden is ranked second in the EU for and is a noted global leader in digitalisation.[4] For Martina Svenfelt: "The big leap was the introduction of electronic identification in 2003 –– which Bankgirot helped lay the foundation for." Not only does electronic identification allow users to conveniently log on to internet and mobile banking, but it supports multiple other digital purposes where identification or signing documents is required. For example, according to Annica Strahner, "Electronic identification is used when you make a Swish payment, pay taxes, even to log on to your children's schedule at school."

Indeed you can see a correlation with the introduction and adoption of electronic identification and the growth of online banking in Sweden. In 2003, when electronic identification was launched 38 percent of Swedes had online banking according to Eurostat. Within ten years, more than 80 percent of Swedes were using online banking and the country continues to have one of the highest rates globally.[5]

Jeanette Jäger, CEO of Bankgirot, is well placed to comment on this digitalisation process. In 1994, fresh out of university into a world just getting to grips with the potential of the internet, she contributed to a book playfully titled Everything you wanted to know about Marketing on the Internet but were afraid to ask: "Everybody knew that the internet would change everything. However, business leaders were challenged at this time because they all recognised the need to understand the internet but no one really wanted to admit to how little they knew."
Despite a successful career working at the forefront for digitalisation, including stints working with leading payments, telecoms and IT firms, even she was surprised at the extent of Bankgirot's history in the digital transformation of Sweden when she joined in 2016: "Right from the start they were using all the latest technologies; this company has such an impressive history when it comes to understanding how to use technology". Importantly, however, there is a key learning behind Bankgirot's success: "We are not a company that can make success on our own. Everything we have achieved has been based on the cooperation and partnership with our bank owners and customers, as well as other partners."
"We are not a company that can make success on our own. Everything we have achieved has been based on the cooperation and partnership with our bank owners and customers, as well as other partners."
Partnering for success
Each project that Bankgirot has been involved is a combination of competencies. Take the phenomenal rise of Swish – arguably one of the most successful mobile payments solutions globally. In 2019 it recorded over half a billion transactions, equivalent to 52 transactions per person during the year. The collaborative process to make Swish successful not only came in the form of the collective decision for Bankgirot to build a modern real-time infrastructure rail for this new payment service (BiR), but also the crucial decisions by participants to collaboratively bring it to market as a bank-agnostic brand. The success of Swish in Sweden shows how a simple, dedicated, and independently-marketed payments service can quickly gain mass adoption.

By focusing on the remaining use cases where cash was still dominant in Sweden, Swish has made it genuinely possible to live a cash-free life in the country, with even some churches and street performers accepting Swish in their (virtual) collection boxes.
Partnering has also allowed Bankgirot to improve efficiencies across its business. Indeed, this is where Vocalink, a Mastercard company enters the Bankgirot story. In 2008, Bankgirot signed an agreement with Vocalink to outsource their Autogiro direct debit and Emittentutbetalningar payments.[6] According to Martina Svenfelt, this outsourcing agreement was quite unique in the world of payments at the time and was made possible because not only could Vocalink provide the scale benefit, but it also had the necessary compliance and risk management in place to ensure Swedish banks and regulators were comfortable with the arrangement: "We are both the same kind of animal. Vocalink understood the importance of payments, which you just can't get from most other technology service providers."[7] Vocalink is very proud and appreciative of our partnership, something I know from researching this article is reciprocated.
For more than a decade, Vocalink has been a strategic partner of choice, enabling Bankgirot to deliver safe, efficient payment services. Our common cultures of innovation, consultation and inclusivity have helped Sweden to develop a more digital payments environment.
Bankgirot has continued along this trajectory of outsourcing core competences across other parts of its business to ensure best in class security, faster development speed and improved cost efficiencies. The fact that Bankgirot so early on understood the changing economics of the payments industry – the trend towards market consolidation and improved economies of scale – and the need to adapt in order to maintain relevance in an increasingly competitive market is testament to the innovative streak that the company has maintained throughout its long and special history.
In November 2019, Bankgirot marked the occasion of its 60th birthday with celebrations for employees, clients and partners. They welcomed retired employees to share their experience of working at Bankgirot through the decades, including Bankgirot's first CEO Curt G Ohlsson. Ohlsson, now into his nineties, talked about the many challenges the company had faced during his tenure and how it had overcome them. "It felt like a coming together of alumni as so many of former Bankgirot employees continue to work in the industry", noted Annica Strahner, "we have such a powerful community".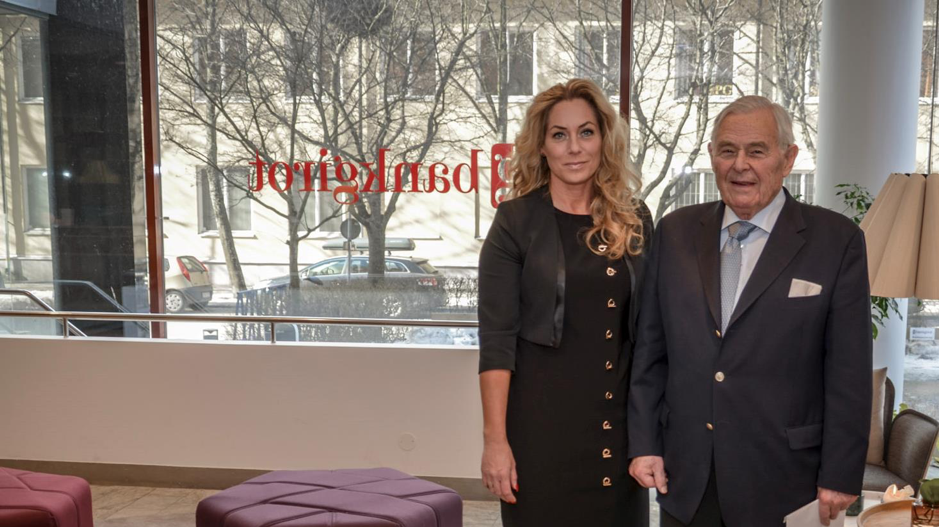 For most of us, reaching our landmark 60th birthday is a time to begin contemplating retirement, but not for Bankgirot. It looks set to become part of the P27 initiative, launched by a consortium of banks that has come together to create a pan-Nordic payment system. While this would mean a relatively subtle change in ownership (many of the owner banks of P27 are already the existing owners of Bankgirot), such a move would help expand the influence of Bankgirot. It would allow its talents and expertise to continue to not just make their mark on the lives of Swedes, but expand further across the Nordic region and beyond.
Together with P27, we will continue to connect people and businesses via a world-first real-time and batch multi-currency platform, transforming the payments experience.

Far from hanging up its hat, we expect Bankgirot to play a pivotal role in driving the next frontier of fast, secure and technologically-advanced digital economies.

We'll leave the final word to CEO Jeanette Jäger:
"Today, Bankgirot makes day-to-day living convenient and secure. However, the market is changing rapidly. Transaction growth will continue and cash usage will fall, while security will grow in importance in everything from cybercrime, money laundering and personal integrity. Scale will reduce cost, change pricing models and even evolve how we make payments. There is also an increasing need for standardisation and interoperability. It is a dance between all these different parts which need to work together.
It's the reason why we see a Nordic cooperation with P27, and we are looking forward to being an important part of this new initiative."
* Bankgirot retains all of its responsibilities with the Swedish banking community, public agencies and regulators.
[1] The Swedish Model constituted a middle way between unrestricted capitalism and a centrally planned economy
[2] To ensure transparent and fair governance, Bankgirot's boards consist of representatives from each of its owner banks with a rotating chair
[3] IBM System/360 announced in 1964 was the first family of computers designed to cover the complete range of applications, from small to large, both commercial and scientific.
[4] https://ec.europa.eu/digital-single-market/en/desi
[5] Eurostat. ec.europa.eu/eurostat
[6] Emittentutbetalningar (Euroclear) is a credit transfer payment in both SEK and EUR. Its purpose is to simplify and rationalize Euroclear Sweden AB's handling of outgoing payments
[7] Vocalink was effectively founded in 1968 with the launch of the Inter-Bank Computer Bureau. Indeed, Vocalink and Bankgirot share similar and long histories, having both played a key role in digitising our home markets.