Security and trust
Interest in open banking has been catalysed by the coronavirus pandemic
November 1, 2020 | By Jim Wadsworth
A year since the deadline for financial institutions in the European Union to comply with the Second Payment Services Directive (PSD2), open banking continues to grow strongly. In fact, much as COVID-19 has accelerated the shift to digital in other spheres, Mastercard research in 14 countries around the world shows interest in open banking-enabled services has been catalysed by the social and economic impacts of coronavirus pandemic.
In our global state of pay study, we asked 14,000 consumers and 2,800 small businesses (owners or employees who are involved in bank or business payment services for their business) about their attitudes and behaviours relating to payment and banking technologies.[1] Seventy-three percent of consumers and 67 percent of small businesses told us they used mobile banking apps to manage their finances and make payments, and 53 percent of consumers said they were using them more now than they had before. Even those that were most reluctant to try digital solutions before have tried and found them a convenient and safe way to manage their finances while bank branches are closed.
There's also appetite for new financial services. Fifty-six percent of consumers and three fifths (59%) of small businesses said they like to try new payment options as soon as they become available. Seventy-six percent and 79 percent respectively said they like to have as much payment choice as possible. This bodes well for adoption of new open banking-enabled solutions that are coming to market, but a majority of both samples indicated more information and education about new services is needed.
56%
of consumers like to try new payment options
There's a perception in some quarters that consumers and small businesses lack awareness of open banking. But is that simply because they're unfamiliar with the term? Our research questionnaire was designed to help them understand the concept in terms of its practical benefits.
We asked our sample to imagine a series of features and benefits were available to them through a single financial solution or account. An amazingly positive 70 percent of consumers and 72 percent of small businesses said they'd be likely to use this solution to manage their personal or business' financial affairs. 
Across our survey, small business attitudes mimic consumer attitudes in pretty much every sense, yet more small businesses were interested in the features and benefits of open banking-enabled services than our respondents overall. This speaks to their greater desire for control and flexibility over their outgoings stemming from the cash flow issues three quarters of them claim to have suffered as a result of COVID-19. The small business market is a ripe but perhaps yet untapped opportunity for open banking service providers.
We then described a range of account information or payment initiation services and asked consumers and small businesses whether they found these services appealing. Account information services that aggregate information or help people budget proved most popular among our sample overall.

This is important insight for regulators in regions like Europe, where open banking is currently limited to current and credit accounts. It sends a strong message that a broader remit, such as that in Australia where savings accounts, investment accounts, pension accounts and all in scope, is required. Where there isn't regulation, alternative mechanisms abound. We already see instances of this in the US market, where screen scraping is frequently used by service providers as a means to access their customers' data. 
As consumer demand for banking, finance and other services increases, they will pressure their existing service providers – and the corresponding regulators – to make their data securely available. We support this so long as it empowers individuals to assert control over their data in a safe, transparent and sustainable way.
"It sends a strong message that a broader remit is required."
When we explained to respondents that they'd have to securely share access to their personal data with a financial institution or third-party provider in order to access those services, the majority (62%) of consumers were willing to do so. But again, we see heightened interest in developing markets: 88 percent of those in Thailand and India were willing, as were 68 percent in South Africa, where there had been reticence to new payment options.
In the UK, when illustratively compared to last year's UK state of pay research, interest is rising: then, up to just over a third of respondents said they'd be willing to share access to their personal data in in return for a range of open banking products and services. This year's findings, therefore, are encouraging — especially given the uncertainty of the past nine months.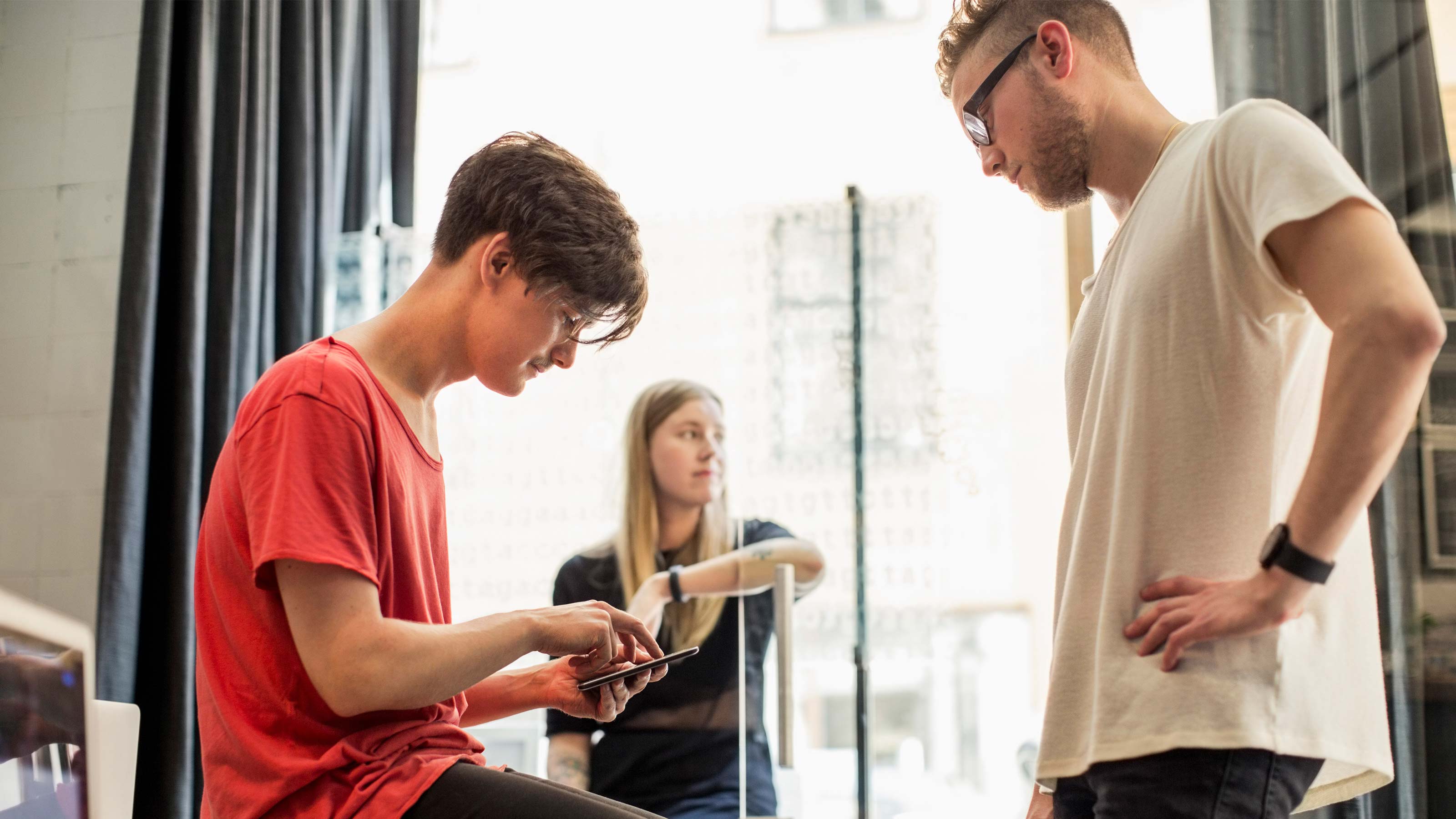 We also noted that younger consumers, who are typically more comfortable using digital services, were more willing to share their personal data than other demographics, which perhaps adds weight to the assumptions above.
Overall, half (51%) of respondents thought the risks of using an open banking-enabled product outweighed the benefits — but that leaves an encouraging 49 percent of respondents who are willing to give open banking a try. And more encouraging for banks, at least, are consumer and small business responses to suggestions that might alleviate those concerns. Over two thirds (68%) percent of respondents said they'd feel most comfortable if a bank was responsible for protecting their personal data.
49%
of consumers are willing to try open banking
We have to acknowledge that our survey respondents didn't have a complete understanding of the mechanisms that enable permissioned sharing of data between financial institutions and third parties in the open banking ecosystem. Third-party providers in Europe alike that want to provide open banking services must all be registered with a National Competent Authority and meet strict security and governance requirements before they can access a customer's data — and only with that customer's explicit permission.
Over and above this, a solution such as Mastercard's Open Banking Protect provides financial institutions with near real-time verification of a third-party provider's licence and certificate to prevent fraud and loss before it occurs. It meanwhile reduces financial institutions' exposure to liability. In July, we announced our collaboration with Aion (a digital bank powered by AI), DiPocket (a wearable pre-paid technology provider) and Modulr (the leading provider of wholesale and commercial transaction banking services for businesses). These financial firms are the latest companies to start using our Open Banking Protect solution to defend themselves and their customers against compromised or unauthorised third-party providers.
Elsewhere in our survey, we learned that transparency, data security, and responsible behaviour are the most important traits in a financial provider. In the event something does go wrong, another of Mastercard Open Banking Solutions™ can provide redress and secure consumers' and small businesses' trust in the ecosystem.
"We learned that transparency, data security, and responsible behaviour are the most important traits in a financial provider."
On this topic of what people want from their financial service provider, some respondents demanded solutions that could be enabled by open banking: 29 percent said 'Products that are personalised to my current situation and needs' and 27 percent said 'Recognises loyalty' — being able to provide such services is all about bringing maximum data together in one place.
The industry should heed these insights when designing, developing and bringing solutions to market. Our specialist open banking Advisors can help financial service providers identify their opportunity and realise it most effectively.
Download our global state of pay research report on what people want 2020/21 to learn more.
[1] We surveyed an equal number of consumers and small businesses in: Australia, Brazil, Canada, China, India, Italy, South Africa, the UK, the US, Poland, Spain, Philippines, Peru, and Thailand.
All small business representatives were from an enterprise with less than 50 employees (a 'small business'), of which 71 percent had less than 10 employees (a 'micro-business')